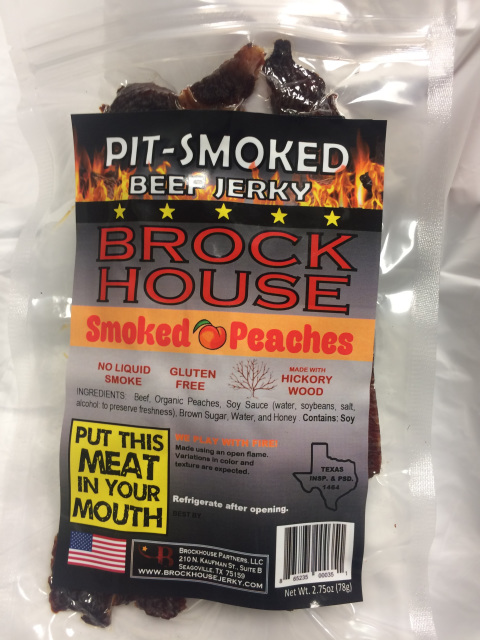 Smoked Peaches 2.75oz
SKU:
SEASONAL JERKY - THIS IS ITEM WILL RETURN IN THE SPRING OF 2018.
​
Hmmm... Let the subtle taste of sweet summer peaches sink into that tongue! This flavor was premiered at the annual Parker County Peach Festival in Weatherford, TX and was an instant hit. Hickory wood smoke combined with brown sugar, organic pureed peaches and our special peach seasoning. One word: GOOOOD!